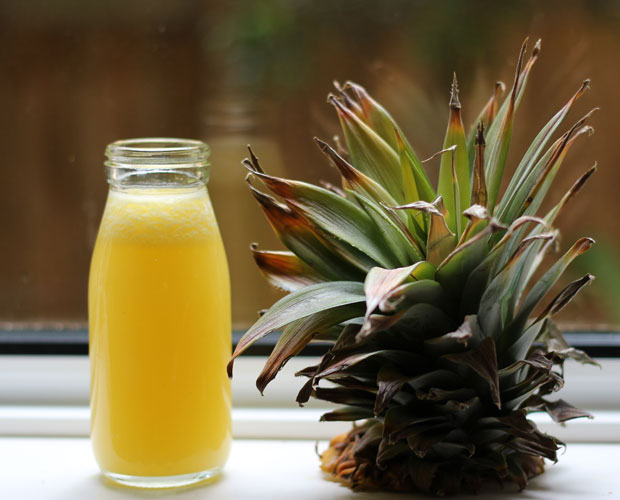 Make pineapple juice
Pineapple juice can be sweet or acidic depending on the fruit. To reduce its acidity you can mix it with water or juice of apple, carrot or beetroot.
Preparation
First of all you have to go the bottom and the top of the pineapple with a big knife.
Then, using a sharp knife, it is essential to cut the skin by removing all the "black spots" or "eyes".
It is not necessary to remove the heart from the pineapple. This one is well edible, but it is more fibrous, harder and does not contain much juice so some people will prefer to remove it.
There are utensils like pineapple cutting that can cut a pineapple more easily but probably with more unnecessary waste.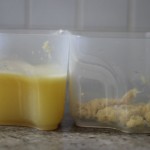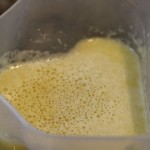 Pass the pieces of pineapple in the extractor while waiting for the previous piece to have passed well.
Usage & Recipes
Pineapple juice is delicious as is or mixed with other juices. It is also possible to make pineapple smoothies.
See other recipes using pineapple juice
NOTE: the site ExtractorDeJus.com is intended to make you discover the juices and juice extractor for the purpose of a pleasure of taste, well being and sharing. In no case do we give medical advice on a particular fruit or juice (what kind of juice is best for that or that disease). For medical advice please consult a professional.
The ideal juice extractors for this food are those that can make the following preparations: Juices, Smoothies, Smoothies (with accessory)
Click on one of the links above to see the list of juice extractors that make this preparation.
Use our tool "How to choose a juice extractor" which allows to see the models that are most adapted to your needs and your budget.
Reviews and comments on how to make pineapple juice
Below you can read reviews, questions, comments and remarks about pineapple extraction.
You can add your own review or question using the form at the bottom of the page.
Season
To have fresh juices of better quality it is important to choose good fruits and vegetables that are fresh and seasonal. The table below gives the best months of consumption.
Here is a selection of fruits and vegetables perfectly seasonal to make good juice:
You must activate javascript in your browser to view this content.
He you missing information Where you have a question about the extraction of pineapple: check our FAQ which answers many questions or ask your question below.